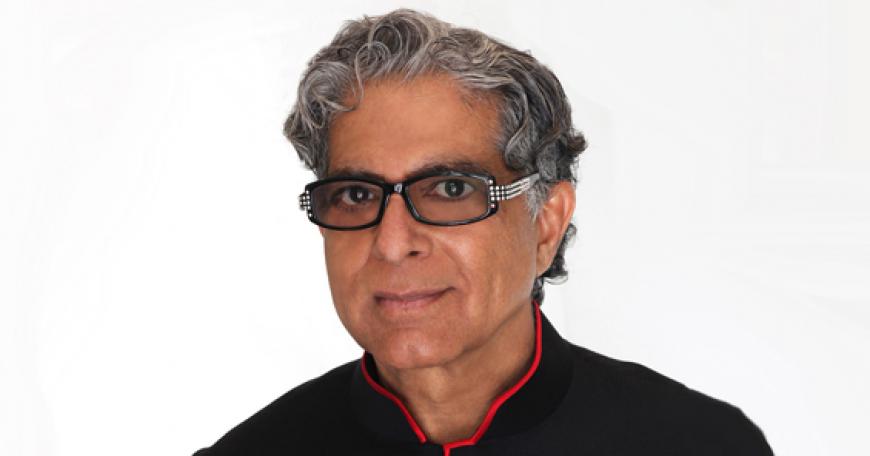 Deepak Chopra: Immersive Realities for Learning & Creativity
Join us for an afternoon of thought-provoking conversation with the renowned lecturer, philosopher, physician and best selling author Deepak Chopra.
Deepak Chopra, MD, FACP, is the founder of The Chopra Foundation and co-founder of The Chopra Center for Wellbeing and Jiyo.com. A world-renowned pioneer in integrative medicine and personal transformation, TIME magazine has described Dr. Chopra as "one of the top 100 heroes and icons of the century."
This event is free but REGISTRATION IS REQUIRED as seating is limited. (password: chopra).
Note: this xTalk is offered as a special event, part of MIT subject "2.S972 Virtual Reality, Sound, and Cinema". Students from this class will also be attending. Learn more.
Read MIT student Amelia Taylor-Hochberg's reflections on Dr Chopra's talk.