You can help us reimagine education for the 21st-century learner—and beyond.
At MIT Open Learning, we are reshaping teaching and learning online, here on campus, and around the world. Open Learning amplifies MIT's many innovations and initiatives in areas from pK-12 education and virtual reality to learning science research and digital and blended learning—and makes them available to learners and educators across all levels of education, including underserved populations globally.

With your support, we can advance education to better prepare learners for today's workforce and equip future generations with the knowledge and skills to innovate and adapt to the demands of tomorrow's challenges, building the foundation for a better future for all.
What will your impact be?
Your gift to Open Learning could help support:
Scholarships for refugee learners
Free and open publishing of more MIT course materials on OpenCourseWare
Increased access to hands-on pK-12 STEM curriculum and tools for students and educators
Creation of new educational pathways for learners worldwide through online MIT MicroMasters and MITx courses
Faculty research grants to advance learning science and education research
Innovation including virtual reality (VR) and artificial intelligence (AI) technologies for social and educational impact
Read more about Open Learning's work in our annual impact report.
Explore More Ways to Give
Tom Smith
Senior Director, Development and Strategic Initiatives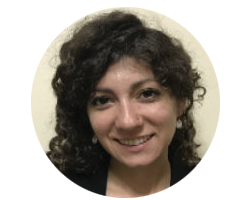 Megan Maffucci
Development Associate
We also welcome gifts made through Donor-Advised Funds.
Open Learning
Massachusetts Institute of Technology
77 Massachusetts Avenue, NE49
Cambridge, MA 02139
617-324-6731