An Ecology for Technology Enhanced Education: Journeys Between Informal & Formal Learning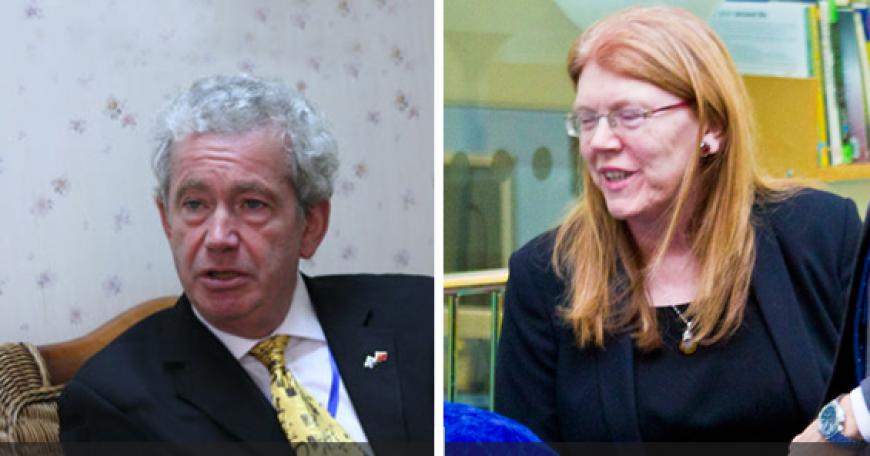 Presenters: Timothy O'Shea & Eileen Scanlon
O'Shea and Scanlon will give a synoptic talk covering work with a range of MOOC platforms at Edinburgh and the Open University, including Scanlon's work on technology-enhanced science learning for school and university students and the various prize winning online Masters courses at Edinburgh.
Sir Timothy O'Shea FRSE is currently Vice-Chancellor and Principal (president) of the University of Edinburgh. O'Shea worked for the Open University where he founded the Computer Assisted Learning Research Group and worked on a range of educational technology research and development projects. He is the author of 10 books, including Learning and Teaching with Computers, co-authored with John Self. His most recent 2007 book is In Order to Learn.
Professor Eileen Scanlon is the Regius Professor of Open Education, an award she received for her exceptional contributions to the fields of educational technology and public engagement with the sciences. She is currently Associate Director of Research and Innovation in the Institute of Educational Technology at the Open University, UK.
Related Material
Audio from Tim O'Shea & Eileen Scanlon's xTalk