What is Best Learned Online & What Types of Students Benefit From Online Learning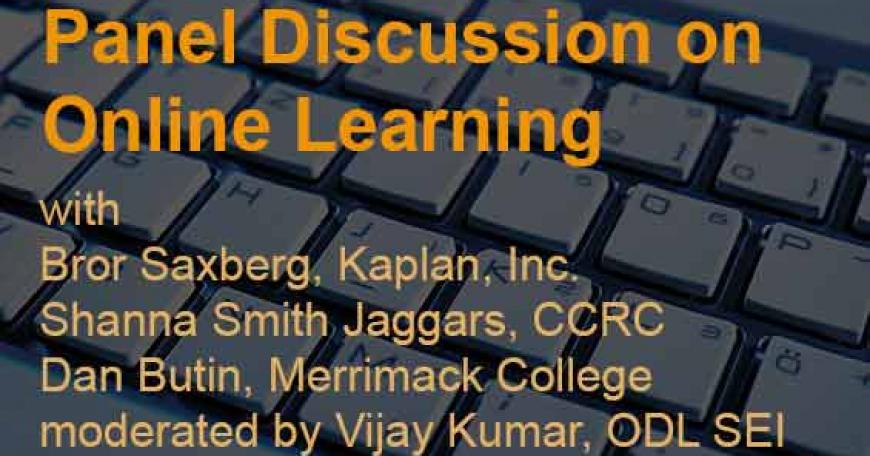 Panel discussion with Bror Saxberg, Chief Learning Officer, Kaplan, Inc.; Shanna Smith Jaggars, Assistant Director, Community College Research Center; and Dan Butin, Dean of the School of Education and Social Policy, Merrimack College. Moderated by Vijay Kumar, Associate Dean for Digital Learning, ODL.
Related Material
Video of panel discussion with Saxberg, Smith Jaggars, and Butin. Kumar moderating.