Innovations in Remote Language Instruction
21G
Global Languages (Course 21G)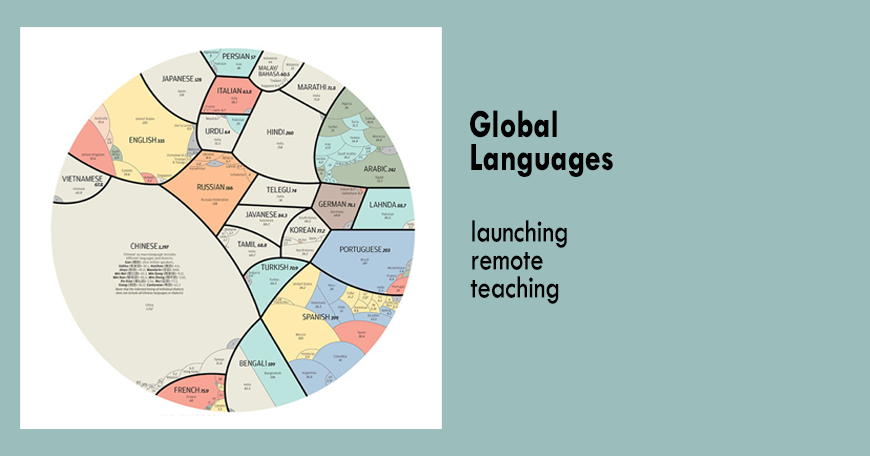 Digital Innovations & Tools
Blended Learning & Flipped Classroom
Flexible Course Delivery
Remote Teaching
MIT Professor of History and Director of Global Languages Emma Teng's report on the first week of remote classes in spring 2020 reflects positive faculty and student response to the challenges of remote learning:
Instructors effectively employed new technologies, including videoconferencing technologies and other tools, resulting in an increase in the use of Canvas's online quizzes, text and video discussion forums, and media recordings - both video and audio.
Faculty felt their remaining teaching goals were largely achievable in a remote context.
Student polls indicated that students were motivated and ready to learn, and eager for classroom community, even if only virtual.
Special Challenges to Language Instruction
Language classes by their nature are highly interactive. Of the four essential skills ­-- reading, writing, listening, and speaking -- the latter two are particularly challenging in a remote environment. The participatory and communicative nature of listening, speaking, and the practice thereof, required new approaches and strategies in a remote learning environment.
Faculty and Students Respond with Innovation and Ingenuity
A sampling of language class activities reveals examples of instructor innovation and student ingenuity. In a Russian language class, students collaborated on a shared online whiteboard to practice new quarantine-related vocabulary. Guest musicians virtually visited a joint meeting of an MTA Brazilian music class with a GL (Global Languages) Portuguese language class and successfully performed student-written pieces for the class in Zoom. Chinese language students regularly meet in a virtual cafe for conversation one afternoon per week. The café was a student-initiated idea with the goal of more time to practice speaking and listening in a casual setting, and the instructional team offers 3 levels of conversation to accommodate student skill levels. In a French language class, a student posted an audio recording of her performance of a song which combined language skills with a chance to express the emotion of this moment of social distancing.
In response to initial student reticence, a language teacher leveraged the use of breakout rooms in Zoom — grouping students in pairs to read written letter assignments out loud to their partners who then reported the facts back to the class. This activity promoted student engagement, fostered a sense of community, and gave students a chance to express emotions around their current situation: frustration with leaving MIT, missing friends, anger at neighbors who did not honor social distancing policies, as well as unexpected gains.
A poll of students in Prof. Teng's class indicated that students were engaged and motivated to learn. In addition, student feedback which acknowledged the limitations of remote learning, and the challenges of the current situation, also confirmed that authentic and often enjoyable learning was taking place, and affirmed the importance of community.
Learn more about Global Language instructors meeting the challenge of remote teaching and learning.