Remote Learning: Proactive Preparation & Student Outreach
Decoders 1.4
Media Arts and Sciences (Course MAS)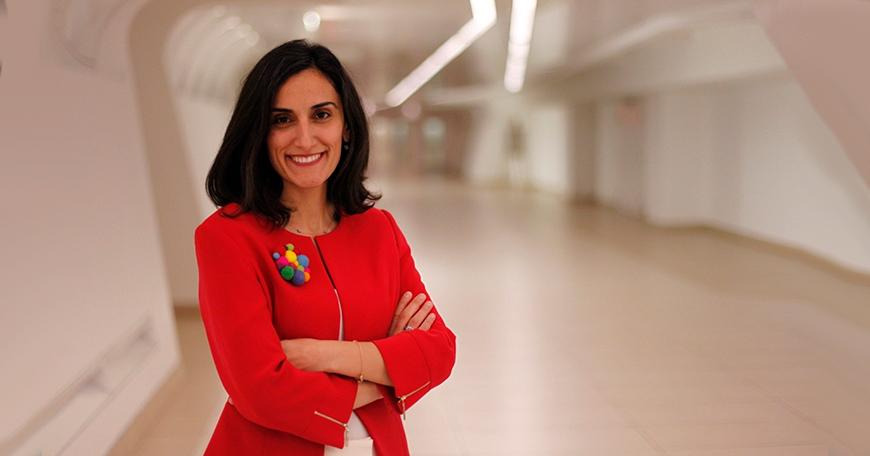 Digital Innovations & Tools
What makes it possible to adjust to change with speed and agility?
The answer lies in establishing a culture of preparedness, organization, and structure. Learn more from Prof Canan Dagdeviren:
When last March it became clear that Dagdeviren would need to transition from a fully in-person teaching style to a fully remote one, the existent norms and work culture in her lab made it easier to transfer to remote and allowed Dagdeviren to quickly turn her attention to the well-being of her students.
Lean Lab
Prof Dagdeviren set up her lab from the beginning as an efficient "lean" lab using the 5S system with high standards of efficiency and safety. Using the five principles of Sort, Set in Order, Shine, Standardize, and Sustain, her research team already had complete control of the lab with established protocols for emergencies. "Everyone knew what to do," Dagdeviren says, "they took it all apart from start to end in 15 minutes."1.
Student Well-being
Dagdeviren, an assistant professor at the MIT Media Lab, designs conformable electronic devices for biomedical applications, and her research lab is an essential component of the course she teaches, "Decoders 1.4: Project Realization in the Cleanroom".
Of paramount importance to Dagdeviren was maintaining personal connection, being careful not to add stress to the challenges her students were facing from difficult living circumstances and social isolation. Dagdeviren was determined to overcome the inherent barriers of remote teaching to support a strong, close-knit learning community. She did this in a multitude of ways:
At the beginning of each class she played relaxing music of various cultures.
She changed the class time to better accommodate students who were dispersed globally.
She sent a mini-version of her lean cleanroom lab (nicknamed "Yellow Box") to each of her students. Each box contained equipment and materials for home lab work, as well as personal items with encouraging messages, snacks, and goodies.
She re-designed assignments to be more easily accomplished at home.
She invited guest lecturers to add novelty to the class sessions and held a joint class session with a group of students from Kadir Has University iIn Istanbul.
She responded to the pressing social issues of the time, and collaboratively with her class wrote and published a diversity statement.2.
She sent each of her students a Ramadan bread package, in celebration of an important holiday for Dagdeviren. Later they all received macaroons.
The response was overwhelming. Students appreciated her humanistic approach to teaching, her commitment to student health and well-being, and her ability to achieve an in-the-classroom-like experience. Learn more about Prof Dagdeviren's response to remote learning in this Media Lab article.
1. https://www.media.mit.edu/posts/remote-teaching-and-learning-at-the-media-lab/
2. https://conformabledecoders.media.mit.edu/diversitystatement.html
Back to Residential Digital Innovations.