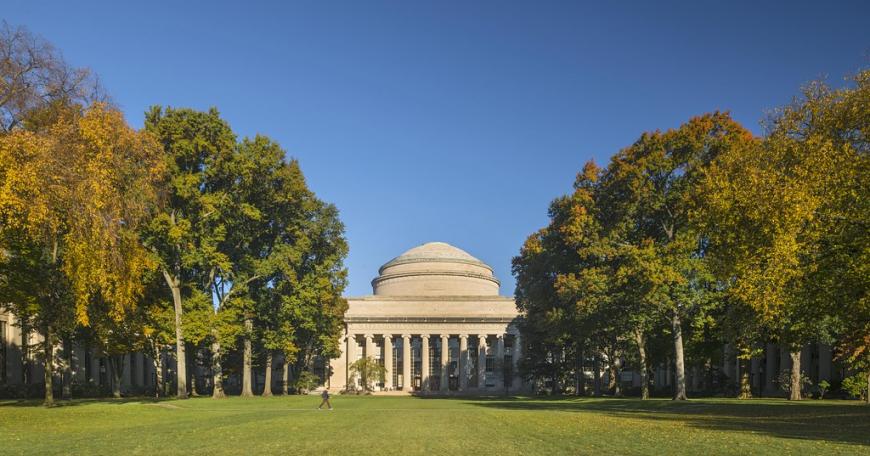 Leadership updates at MIT Open Learning
Tapping into MIT faculty's expertise and interdisciplinary experience with new roles
MIT Open Learning has grown significantly since it was first established under the leadership of MIT Vice President Sanjay Sarma. Launched in February of 2016 to bring the Office of Digital Learning together with the newly launched MIT Integrated Learning Initiative (MITili) and the pK12 action group, Open Learning is charged with reshaping and reimagining MIT's programs in digital and online education, both at MIT and across the globe. The scale of the organization has increased, with new MOOCs, MicroMasters and xPRO courses offered. And, the scope has since expanded to include research and engagement arms such as the Abdul Latif Jameel World Education Lab (J-WEL) and the Center for Advanced Virtuality, among others, as well as innovative new learning programs including Horizon and MIT ReACT.
During the Covid-19 pandemic, Open Learning proved essential in helping learners and educators transition to remote learning. It played a pivotal role in supporting the MIT community to move classes online and onto Canvas. More broadly, Open Learning shared best practices and curriculum for online learning with the world, launching Full STEAM Ahead, opening J-WEL events, and hosting Open Learning Talks to share research and best practices from MIT faculty. Professor Krishna Rajagopal, William A. M. Burden Professor of Physics and Dean for Digital Learning, served on the Academic Continuity Working Group and Team 2020, while VP Sarma served as co-chair of MIT's Task Force 2021 and Beyond. It's been quite a year, to say the least!
As we head into the new academic year, Open Learning has some updates on the leadership for the coming semester and beyond. Sanjay Sarma will head out on a well-deserved sabbatical to focus on his research in the Mechanical Engineering department, beginning August 1 and returning at the end of January 2022. Also effective August 1, Krishna Rajagopal will step down as Dean for Digital learning and will serve as Acting Vice President for Open Learning, reporting to MIT President Reif, through the end of January 2022 while Sarma is on leave.
"I'm honored to lead the larger Open Learning organization during the coming six months," says Rajagopal. "It is a very exciting time to be opening MIT-calibre learning opportunities to so many people around the world. And, together with so many people across our organization, the Residential Education team and Digital Learning Lab Fellows and Scientists across MIT have combined agility with a deep wellspring of expertise and experience to help make MIT's period of remote learning as successful as possible, and to pave the way for considering how best to leverage all we have learned as we return to learning and teaching on campus. MITx and OpenCourseWare both saw record levels of engagement this past year. I look forward to working closely with my colleagues across all of Open Learning this semester." As Acting VP, Rajagopal will supervise all Open Learning operations and administration, with the exception of MITx and MicroMasters.
Professor Eric Grimson of EECS has agreed to step in to lead the MITx and MicroMasters teams. Prof. Grimson has been involved with MITx since the beginning. His Intro to Computer Science Using Python, first launched in 2012, is one of the all-time most popular MOOCs. Grimson also serves as the Chair of the OpenCourseWare Faculty Advisory Committee. The Bernard M. Gordon Professor of Medical Engineering and a professor of computer science, Prof. Grimson has a long career of innovation in both education and technology to draw upon. He served as MIT's Chancellor from 2011–14, and in his current role as MIT's Chancellor for Academic Advancement he represents the Institute to alumni and parents, and is a central advisor to President Reif on MIT's Campaign for a Better World.
"MITx has been a pioneering spirit in online learning — not just in creating and delivering MOOCs, but in putting the full weight of MIT's ethos and expertise behind each course," says Grimson. "I've seen firsthand the impact MITx has had on learners around the world, and I'm excited to work with the MITx team to develop the vision and strategy for what comes next."
Effective September 1, Open Learning will also have a new senior associate dean in Cynthia Breazeal, Professor of Media Arts and Sciences and head of the Personal Robots group at the MIT Media Lab. Prof. Breazeal has worked closely with Open Learning for several years through her work with AI and education, most recently as the director of MIT RAISE, a Media Lab-based research and engagement initiative in collaboration with Open Learning and the Schwarzman College of Computing. In her new role at Open Learning, Prof. Breazeal will bring her wealth of expertise in education and digital innovation to MIT xPRO, Bootcamps, and Horizon. She joins longtime senior associate dean Shigeru Miyagawa in offering faculty guidance and perspective on Open Learning's endeavors.
"With the ever-increasing pace of change in digital technologies, the need for access to education and training for learners at all levels is more urgent than ever," says Breazeal. "I've long been a fan of the work Open Learning is doing in this area and I'm eager to contribute to the work of bringing cutting-edge knowledge and training to the learners who need them most."
When VP Sarma returns from sabbatical in early 2022, Prof. Rajagopal will return full-time to the Physics department, where he is a MacVicar Faculty Fellow and conducts research through MIT's Center for Theoretical Physics.
"I couldn't be prouder of the work the Open Learning team has done, especially during the pandemic, to push forward innovation and access in digital and online learning," says Rajagopal. "The mission of Open Learning is critical to MIT, and I am deeply committed to supporting that mission."
For Sarma, one of Open Learning's greatest strengths is an ability to foster collaborations with faculty across the Institute. "From courses to research to innovative new programs, all of Open Learning has benefitted from guidance from some of the greatest minds at MIT," he says. "I'm so grateful to my colleagues for stepping in to help lead this growing organization. It's hard to tear myself away, but I'm already excited to dive back in when I return!"
Curt Newton, director of OpenCourseWare and a member of the Open Learning team since the early days, is thrilled to see how the organization has grown under Sanjay's and Krishna's leadership. "We're positively spoiled to have such a deep bench of faculty leadership to help guide the organization," says Newton. "But of course no one can fill Sanjay's shoes. He's a visionary leader who engenders deep loyalty and appreciation from the staff who are fortunate to work with him. We wish Sanjay a wonderful and productive sabbatical — and we can't wait for him to get back!"