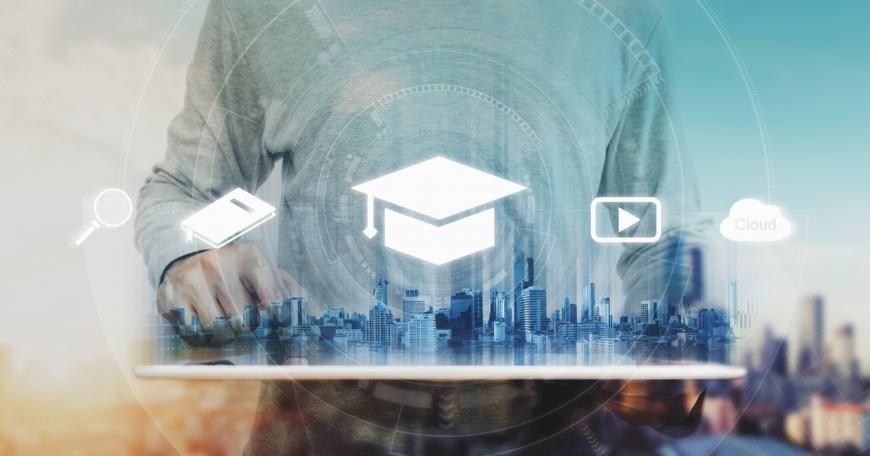 Michelson Spark Grant Awarded to MIT's Office of Open Learning
The COVID-19 pandemic is transforming education forever. UNESCO estimates that over half of the world's students are no longer attending in-person classes due to social distancing guidelines. In post-secondary education, it is unclear when all students will be able to return safely to the types of physical buildings and campus environments that have been part of the traditional college experience for centuries.
Institutions of all dimensions are experiencing disruptions caused by the pandemic, and are having to respond in real time. In Cambridge, MA, the Massachusetts Institute of Technology (MIT) shifted all 1,251 of its Spring 2020 course offerings online in a matter of days. The achievement is doubly impressive considering the speed universities normally move. Throughout the summer, the Institute has been continuing to work with all 1,000 of its faculty across each of its schools and departments to ensure courses in the fall semester are supported for remote teaching and learning.
To support chronicling the school's digital transformation and uncover insights for the larger education sector in light of the new reality, the Michelson 20MM Foundation has awarded Michelson Spark Grant to MIT's Office of Open Learning. The mission of Open Learning is to transform teaching and learning at MIT and around the globe through the innovative use of digital technologies.
MIT's Office of Open Learning will assemble, distill, and disseminate the methods employed to make this transition possible. The grant award will help in preserving knowledge of the process of transforming physical classes into online courses in the wake of COVID-19. The initiative seeks to highlight best practices that educators at other institutions can implement when undertaking their own journey into digitization. In addition, the lessons learned will help to inform MIT's online course delivery for students beyond the COVID-19 pandemic, and may help to enable other colleges and universities to effectively leverage online courses to improve the education experience.
Founded by Dr. Gary K. Michelson and Alya Michelson, The Michelson 20MM Foundation is dedicated to ensuring that equitable postsecondary educational opportunities that lead to meaningful careers are accessible to all. At the cutting edge of higher education, the foundation helps forward-thinking entrepreneurs, nonprofits, and organizations close the opportunity gap. To learn more please visit 20mm.org.