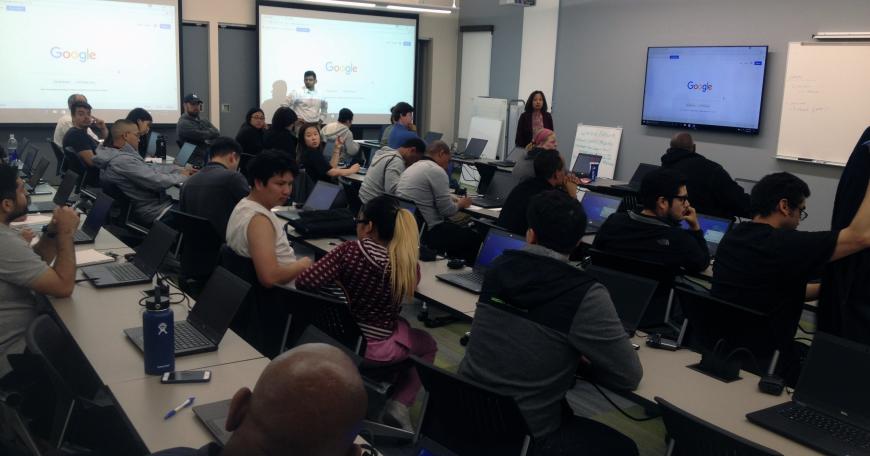 San Jose City College Collaborates with MIT to Launch Innovative Program w/ First Student Cohort
In an effort to bridge Silicon Valley's wage and skills gap, San Jose City College, in collaboration with MIT, launched an 18-week coding course. The program referred to as technest|SJCC, began instruction on May 16 with 31 students.
Students will meet three times a week; this accelerated course covers topics ranging from the fundamentals of computational thinking, simple algorithms, and computer programming in Python. Incorporating online and in-class learning, students can collaborate with peers and SJCC instructors to tackle various problem sets.
Students are able to self-learn at their own pace by utilizing MIT's Massive Open Online Course, known as MITx MOOCs – the students then took what they learned online and applied it to the classroom where they were able to collaborate, discuss, and solve problems with their peers.
Once students complete the course at the end of the summer, SJCC will help match them with prospective employers for internships and employment.
Find the complete article here!