Open Learning works closely with faculty, students, and staff to further our understanding of teaching and learning; to innovate, study, and scale digital technologies on the MIT campus and worldwide; and to share learning research globally.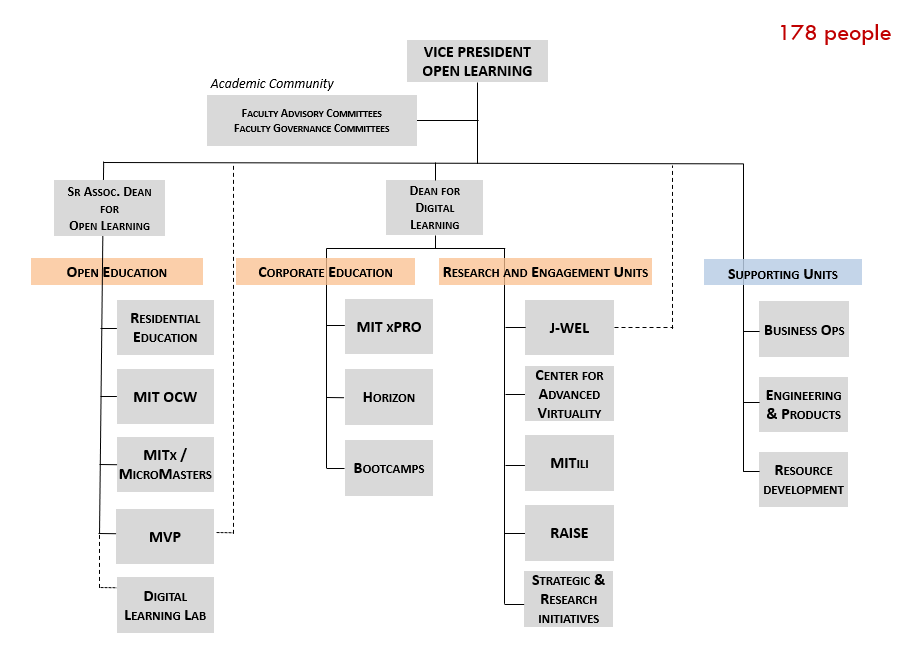 Office of Digital Learning (ODL)
MIT Integrated Learning Initiative (MITili)
MITili funds, connects, and shares research investigating learner effectiveness.
Abdul Latif Jameel World Education Lab (J-WEL)
J-WEL works with member organizations to promote excellence and transformation in education at MIT and worldwide. J-WEL engages educators, technologists, policymakers, societal leaders, employers, and employees through online and in-person collaborations, workshops, research, and information-sharing events.
Supporting Units
Engineering and Technical Operations provides sustainable and scalable technology solutions that create the highest impact on Open Learning's core mission.
Business Operations includes finance and accounting, human resources, marketing and communications, space, and general administration. It provides support for the rest of Open Learning in defining and implementing strategic, operational and organizational improvements and in facilitating ongoing operations.