DIGITAL LEARNING IN EDUCATION @ MIT
News from Residential Education at ODL: Vol. 2, Issue 3, February 2018.
---
In this issue:
---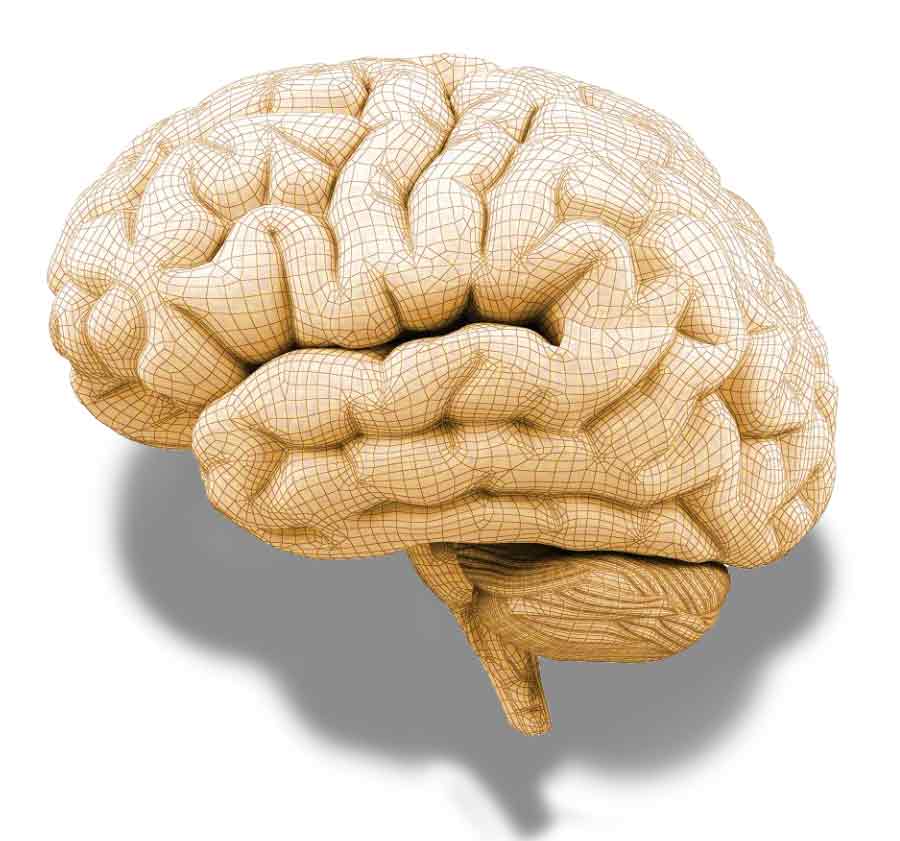 Festival Reflections
     This year's Festival of Learning attracted an engaged group of MIT faculty, students, and staff, with attendance close to double compared to 2017.

Carl Wieman's morning keynote challenged teachers and learners to examine their assumptions about education, sparking lively Q&A.

The ensuing Faculty Lightning Round was a rapid-fire sequence of concentrated mini-talks on pedagogical innovations of MIT professors Anette "Peko" Hosoi, Shigeru Miyagawa, Jeffrey Grossman, Thomas Kochan, Barton Zwiebach, and Ian Waitz; moderated by Krishna Rajagopal.

A community lunch was co-located with the Festival's Learning Expo. Twenty-nine exhibit booths featured initiatives from throughout the Institute. Visitors were invited to experience virtual reality, experiment with hands-on learning activities, learn about innovative ways to blend communications education, and much more.

Woodie Flowers' afternoon keynote concluded the Festival with questions both playful and deep -- about the difference between education and training, the importance of critical thinking, and the responsibility of MIT students to engage with the world.

To re-visit your favorite part of the Festival, catch up on what you might have missed, or deepen your experience through reflections and reviews:
---

   Residential Education and the 6.148 Hackathon
   This year, instead of hosting its own hackathon, ODL Residential Education     supported an existing student-run web development class/hackathon during   IAP: 6.148. A Tech News article describes the student experience of participating in   the 6.148 web programming hackathon.
---
Residential MITx by the Numbers with current Fall 2017 data
Data from Fall 2017 shows the highest number of MIT subjects and student enrollments to date.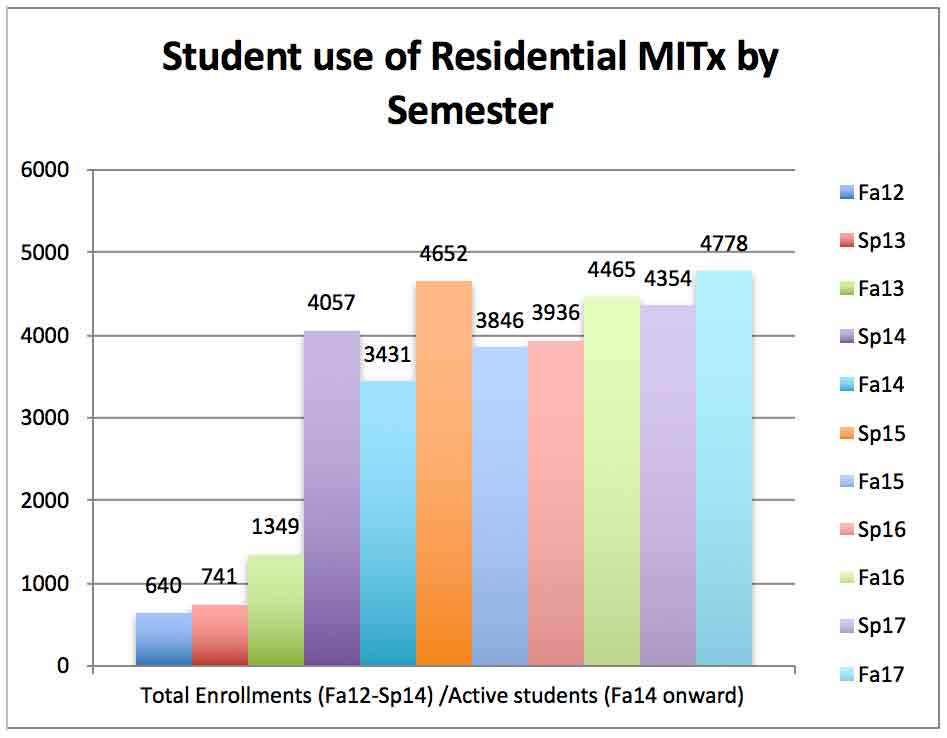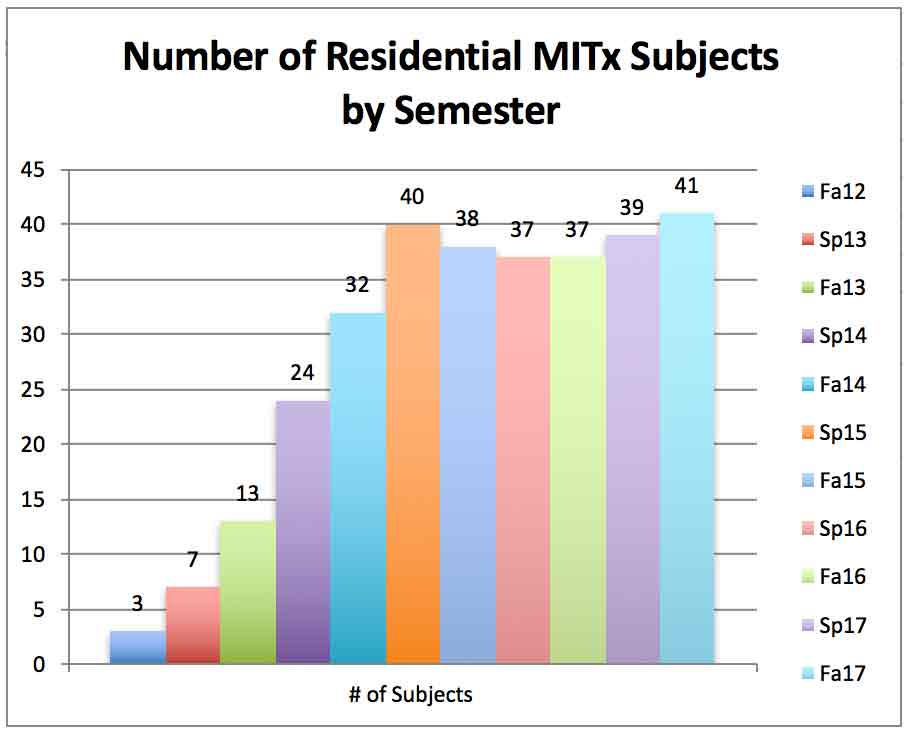 ---
Upcoming xTalks:
Rajeesh Bhaskaran
March 6, 3-4 pm, rm 3-133
A New Paradigm in Engineering Education Using Two Disruptive Technologies: Simulations & Online Learning
Commercial simulation tools enable engineers to solve complex mathematical models that arise in practical applications while also building physical intuition through visualization. Bhaskaran's edX MOOC seamlessly integrates the hands-on use of a commercial simulation tool (ANSYS®) with fundamental math/physics and industry know-how. The MOOC draws case studies from five engineering courses at Cornell University and presents a common approach across solid mechanics, fluid dynamics and heat transfer. The online lectures step through complex mathematics to get the learner to a point where the tasks in the simulation tool made sense. The MOOC uses proven principles from the science of learning to combine two disruptive technologies and create a new paradigm that not only strengthens students' understanding but also provides them with a practical skill sought by employers. Dr. Rajesh Bhaskaran leads the Swanson Engineering Simulation Program in the Sibley School of Mechanical and Aerospace Engineering at Cornell University.
Natalia Kucirkova
April 20, 3-4 pm, rm 3-370
Personalization & Young Children: the Good, the Bad, and the Ugly
The ubiquity of handheld digital technologies, dramatic rise in digital book reading across the world and broader socio-cultural and economic phenomena (e.g., increased urbanization, globalization and multiculturalism), have led to a heightened commercial interest in personalized products for young children. Kucirkova's talk focuses on how personalization affects children's learning experience and how might it impact on children's sense of self. Early findings from the ESRC-funded project "Children's Personalised Stories" will be shared to illustrate the potential and limits of current personalization models. Dr. Natalia Kucirkova is Senior Research Fellow at the Department for Learning & Leadership, UCL Institute of Education, London, UK.
---
News from Residential Education at ODL: Vol. 2, Issue 3, February, 2018. To suggest article topics, ask questions, or subscribe to this newsletter, please email res-ed-newsletter@mit.edu.