MIT xPRO Quantum Computing Webinar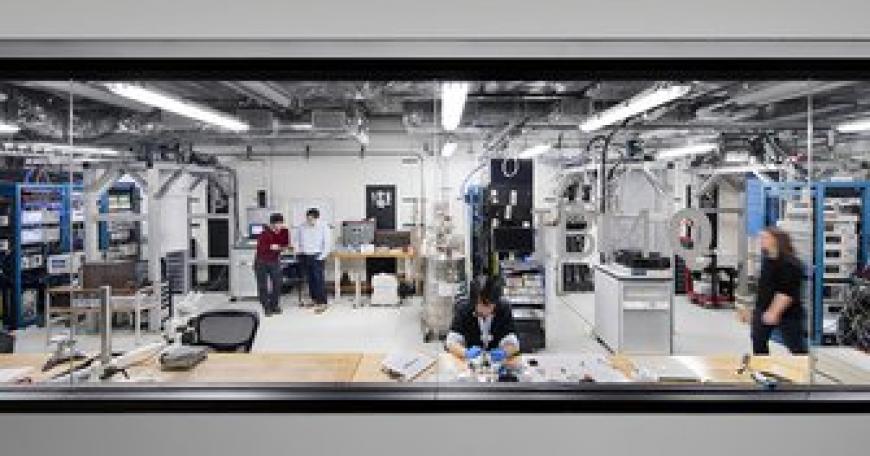 This webinar has already occurred. You can watch it on demand by completing the registration form below.
Are you ready for the Quantum Computing revolution?
Like the first digital computers, quantum computers offer the possibility of technology exponentially more powerful than current systems. They stand to change companies, entire industries, and the world by solving problems that seem impossible today and will likely disrupt every industry.
Pairing MIT's leading experts in the field with IBM's cutting-edge quantum computing tools, services, and hands-on materials for learners, the two-course program, Quantum Computing Fundamentals, will help you establish a foundation of knowledge for understanding quantum computing and how it will transform business.
Join Dr. William D. Oliver in this 60-minute webinar on August 26, 2020 at 2:00 ET.
Dr. Oliver is a pioneer of scalable/engineered quantum systems. An MIT Professor, Dr. Oliver leads world-renowned superconducting quantum computing teams at Lincoln Laboratory and MIT. During this engaging and interactive webinar, Dr. Oliver will explain:
Who this program is meant for
How it is structured and the focus of each course
How the content is delivered
Who is involved in the course
By attending the live webinar, you will also be able to participate in the live Q&A following the presentation. Register for this special free virtual event by filling out the form.
Upon registration, you will receive a confirmation e-mail with further details about the webinar. 
This webinar has already occurred. Register to view an on-demand recording of this presentation. 
Speaker 
William D. Oliver
Professor of the Practice of Physics & Associate Director of the Research Laboratory of Electronics at MIT