MITx MicroMasters Program in Supply Chain Analytics Webinar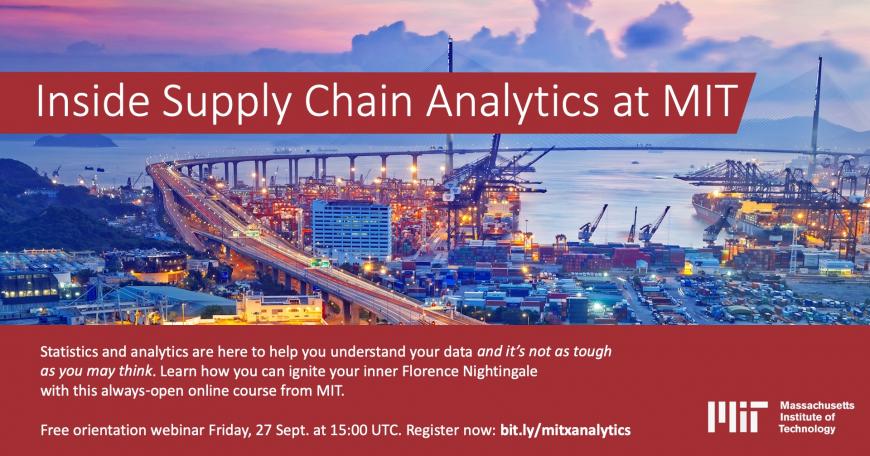 About the webinar:
Learn how to ignite your inner Florence Nightingale with this always-open online course from MIT. Join us to learn about the future of #analytics and what a supply chain analytics certificate from #MITx can do for you.
Analytical skills say a lot about a person, from how you think and process, to how you achieve your goals. When you demonstrate an ability to analyze vast amounts of data and make informed recommendations, you quickly become an indispensable part of any team. You will always be included in the conversation when strategic decisions are being made.

This is why we created Supply Chain Analytics - SC0x. This course introduces and explains the analytical methods generally used by logistics and supply chain practitioners that can be applied across disciplines. The course covers: basic data management, probability, statistics, simulation, and optimization.

Supply Chain Analytics is the entry point for the MITx MicroMasters Program in Supply Chain Management (SCM), an advanced, professional, graduate-level online program. Through five online courses and capstone exam, you can demonstrate your ability in the equivalent of one semester's worth of coursework at MIT.

In this 45-minute webinar We'll help you discover how to use Analytics and the MicroMasters to meet your career goals and ignite your inner Florence Nightingale. You will be able to ask questions of the presenters and download materials afterward.