Open Learning Talks: Educational policy's impact on diversity, accessibility, and achievement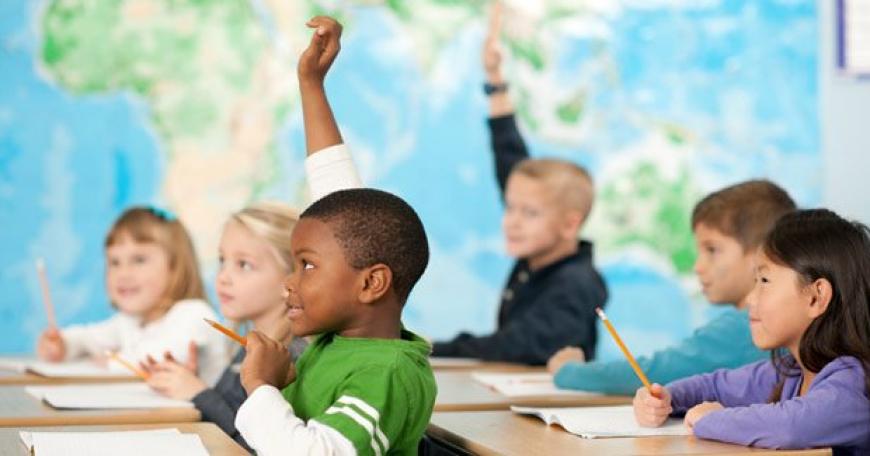 Join us for an OL Talk with Joshua Angrist and Clémence Idoux in conversation with Parag Pathak. No registration required.
Zoom link: https://mit.zoom.us/j/99277299716
Almost 70 years after the "Brown v. Board of Education'' ruling, New York City's public schools remain largely segregated. In 2018, more than half of these schools enrolled student populations consisting of 90 percent or more Black and Hispanic students. In response to this challenge, two of NYC local school districts launched ambitious integration policies which reduced the role of school screening criteria and allocated a percentage of seats in each school for students who come from low-income families. Those plans generate insightful takeaways about the links between admission policies and school segregation. Professor Joshua Angrist, co-founder and director of MIT's Blueprint Labs, and research associate Clémence Idoux analyzed the consequences of these integration policies in terms of application choices, matriculation decisions, and school segregation. 
Join Professor Angrist and Clemence Idoux in conversation with colleague Parag Pathak, to discuss their efforts to study the effects of admissions policies on measures of diversity, students' access to quality schools, and disadvantaged students' academic achievement. Angrist, who was recently awarded the Nobel Prize in Economics for his work in establishing new methods of conducting "natural experiments" in economics, will share examples of his research, which include MIT Integrated Learning Initiative (MITili) funded work on the impact of integration policies in New York City Public Schools. 
Angrist, Pathak, and Idoux will also discuss Blueprint Labs more broadly and their work with school districts, government agencies, and nonprofits to examine the impact of K-12 and higher education policies.
This event is free and open to the public
Twitter: #OLTalks
Bios
Joshua Angrist is the Ford Professor of Economics at MIT, a co-founder and director of MIT's Blueprint Labs, and a Research Associate at the National Bureau of Economic Research.  Angrist has developed innovative ways to harness the power of natural experiments to answer important economic questions, transforming empirical research. Angrist received the Sveriges Riksbank Prize in Economic Sciences in Memory of Alfred Nobel in 2021 (with Co-Laureates Guido Imbens and David Card). He is a Fellow of the American Academy of Arts and Sciences and the Econometric Society, and has served on many editorial boards and as a co-editor of the Journal of Labor Economics. Angrist received an honorary doctorate from the University of St. Gallen (Switzerland) in 2007.
Parag A. Pathak is the Class of 1922 Professor of Economics at MIT, found­ing co-director of the NBER Working Group on Market Design, deputy director of MITili, and founder of MIT's Blueprint Labs, a research laboratory based in the MIT Economics department which uses tools from market design and research design to produce rigorous evidence that can help decision-makers design and implement social policy.
His work on mar­ket design and edu­ca­tion has been rec­og­nized with several awards, including a Presidential Early Career Award for Scientists and Engineers and the 2016 Social Choice and Welfare (with Fuhito Kojima). In 2018, the American Economic Association awarded him the John Bates Clark Medal as the best American economist under age 40.
Clémence Idoux is a Postdoctoral associate at MIT's Blueprint Labs. Clémence obtained her PhD in economics from MIT in 2021. Her research lies at the intersection of labor economics and market design with a special interest in topics of education. Her recent work has focused on understanding how school assignment rules affect school segregation and student achievement.

Open Learning Talks bring together leaders in learning to discuss new research-based ideas, technologies, and efforts in education, at MIT and around the world. See past and upcoming events in this series.