Teaching Remotely: Political Economy (17.100/15.678/14.781J)
17.100/15.678/14.781J
Political Science (Course 17)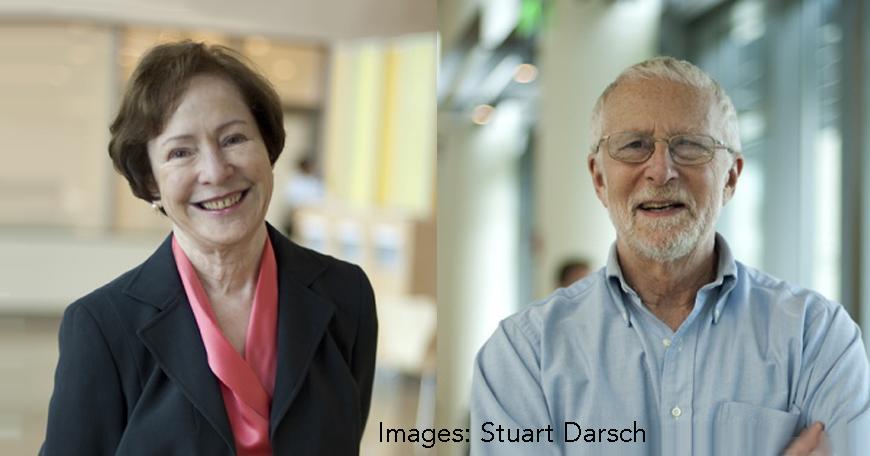 Faculty/Instructor
Suzanne Berger
Michael Piore
Digital Innovations & Tools
Political Economy: Theories of the State and the Economy (17.100) is a graduate seminar, normally consisting of in-person lectures and facilitated discussions. Faced with quickly transitioning to online teaching and without prior experience, Professors Suzanne Berger and Michael Piore met the challenge in several ways.
Training and preparation
First, the professors sought timely and discipline-specific training led by Digital Learning Fellow Dr. Meghan Perdue. When the move to online learning was announced, Perdue quickly put together a training session for political science faculty and staff during the last week that they were still on campus. She also held subsequent small group meetings online. Both the trainings and the small group meetings were essential aids to Berger and Piore in their ability to move forward with transitioning online.
The professors also drew on the assistance of faculty admin Kate Searle. To help with the transition to using Zoom for class meetings, Searle assembled a group of colleagues—the Political Science Department headquarters staff—willing to participate in a Zoom 'dry run'. Berger and Piore were able to test the experience of online teaching with the group. This allowed them to become comfortable with Zoom before meeting and lecturing to their students. Searle also helped Piore and Berger figure out online lecture storage procedures, how to contact missing students, and she contacted Perdue with questions and problems on Piore and Berger's behalf.
Rethinking online course delivery
When they began planning the migration of their class online, Berger and Piore realized their delivery method would have to change. Aspects of the live presentation would need to be migrated to asynchronous delivery. In place of their usual 2-hour face-to-face class each week, Berger and Piore pre-recorded a 40-minute Zoom lecture for each class and linked it to the course's Stellar page. Students first watched the video lecture and then participated in synchronous discussion on Zoom for 70 minutes.
Reinforcing connection with students
Although the online course worked well on technical and operational levels, the faculty experienced a significant loss of personal and social contact with students. When she taught in the classroom, Berger had relied on reading changes in people's faces and body language to gauge levels of understanding, ferret out puzzlement, and fill in with more explanation when needed. Berger lost nuances like these when classes shifted to Zoom. The small Zoom windows did not reveal the same granularity of expression.
In order to restore more human interaction with students, Berger and Piore initiated half hour individual phone calls with each student in the class. They used the phone call to discuss the student's written work as well as to connect on a more personal level.
Leveraging the tools and resources above, Berger and Piore successfully transitioned 17.100 to an effective online teaching environment. They relied on the critical support of Digital Learning Fellow Meghan Perdue and faculty assistant Kate Searle as well as their own ability to adapt to the new requirements of online teaching. They also found new ways to demonstrate empathy in their outreach to students. Their course reflects a testament to shared values of innovation and student-centeredness across MIT.