3 Things You Missed if You Missed the DLL xTalk on Curricular Innovations in MOOCs
"The Digital Learning Lab is not a place, it's a group of people," says Dr. Krishna Rajagopal, the Dean of Digital Learning at MIT. The Lab is composed of about 25 to 30 MIT scientists and fellows who work to develop some of the most popular MOOCs for edX. Since March 2020, the Lab has also taken a leading role in helping MIT faculty transition their courses to online formats in response to the pandemic.
Through their research, members of Digital Learning Lab have identified a number of curricular innovations for online learning. Here are three tips you won't want to miss from this recent xTalk:
1. Humor is great! But it doesn't always translate well.
Comic-strip superheroes featured throughout homework assignments, quizzes, and exams have helped make MIT course 3.024– a typically daunting material science course– much more fun and approachable for students. When the Digital Learning Lab and Dr. Polina Anikeeva, professor of course 3.024, set out to adapt this popular course for the edX platform, they wondered how much of the comic-strip theme they could or should retain in the online format.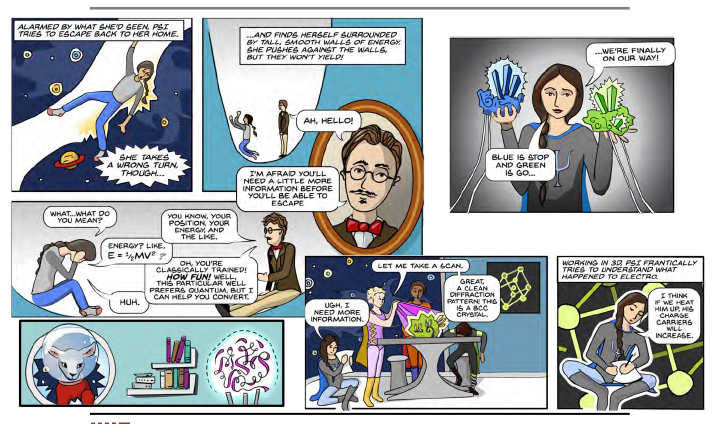 Comic Design: Emma Vargo '18, Graphic Artist: Jane Holland
After extensive testing, researchers found that while both MIT students and edX learners reported enjoying the comic theme, their preference for assignments differed greatly. While the vast majority of MIT students preferred assignments with comic themes incorporated, a large proportion of edX participants preferred assignments without the comics. Highlighting a number of demographic differences between the two groups, Jessica Sandland of the Digital Learning Lab says: "To me this provides an interesting case example that we can't necessarily assume that what works for one group of learners will work for another group of learners."
2. Are self-paced courses better than instructor-paced? Each has their place. 
Does running a course in self-paced versus instructor-paced mode increase learner engagement? This is the question that researchers from the Digital Learning Lab sought to answer once and for all. In a study of edX data from approximately 88,000 learners across 16 course runs comparing self-paced and instructor-paced runs, the research team found that running courses in self-paced mode did not increase engagement for all learners. Instead, the team suggests that MOOC designers and instructors should choose the mode of delivery that best fits the learning goals of their course.
3. If at first you don't succeed, try, try again.
Computational MOOCs are very popular, often hosting thousands of learners per run. But, like many other MOOCs, computational MOOCs still suffer from high drop-out rates. Researchers at the Digital Learning Lab sought to determine whether repeat learners in two popular edX computational courses performed better than their one-time participant counterparts.
Researchers found that repeat learners did perform better, and that learners who repeated the course sooner performed best. This data suggests that it's worth encouraging learners who are unhappy with their first performance in a MOOC to take the course again as soon as possible for a higher likelihood of completing the course on the second try!
A full recording of this xTalk can be found at: youtu.be/sSYPnAfiG6k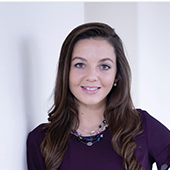 Amelia Crespo is a Sloan graduate student