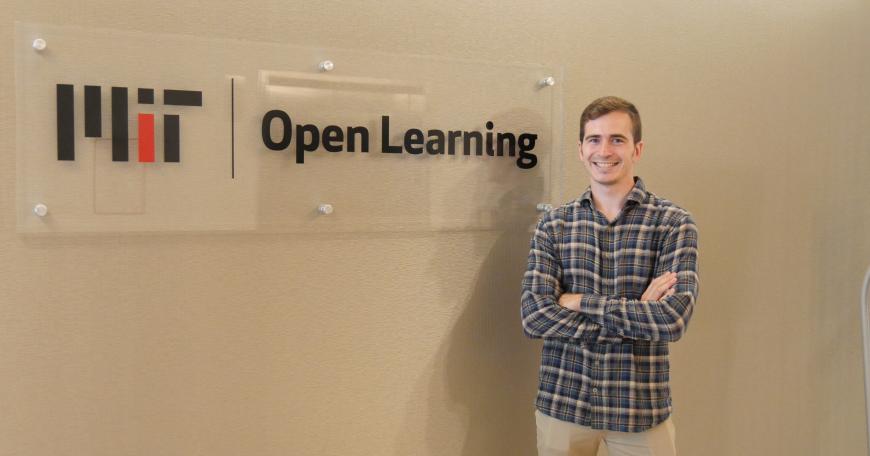 Jose A. Ruiperez-Valiente Discusses His Award-Winning Research and How MIT's Teaching Systems Lab is Changing the Educational Landscape
Jose A. Ruiperez-Valiente graduated at the top of his class with a Bachelor in Engineering (BEng) and Masters of Engineering (MEng) in Telecommunications at Universidad Católica de San Antonio de Murcia (UCAM) and Universidad Carlos III of Madrid (UC3M). His MEng and PhD theses at UC3M have received three national awards related to educational technologies. Most recently, Dr. Rupierez-Valiente received the BBVA-SCIE Award for Young Computer Science Researchers for exceptional Spanish researchers under 30 in computer science. He is a postdoctoral associate at MIT Comparative Media Studies/Writing, where he is part of the Teaching Systems Lab and also collaborates with the Education Arcade in applying data science to large scale free online courses and to game-based environments to enhance human knowledge on how we learn.
1.   Could you expand on the award-winning work you've done in AI and data analytics in online education?
Receiving awards is not my objective, but a means to achieving my goal of developing an academic career that yields a positive social impact. The BBVA Foundation Frontiers of Knowledge Award recognized my PhD research in applied learning analytics and educational data mining techniques for MOOC environments. My thesis was divided into three parts: in the first, I worked on visual analytics dashboards for MOOCs, developing two open source tools ALAS-KA for Khan Academy (video, paper) and ANALYSE for Open edX (video, paper). These tools were used in on-campus courses at my alma mater, Universidad Carlos III of Madrid. The second area of focus was student behavioral modelling. I designed and implemented various algorithms to detect complex behaviors in online environments, such as cheating using multiple accounts, unauthorized collaborations between peers or to detect the degree of motivation of students in gamification elements. The last focus area was on prediction of learning outcomes, where I developed several case studies, for example to predict learning gains in online learning courses or to predict MOOC completion.
2.    How has working with TSL impacted your work?
The Teaching Systems Lab brings together outstanding engineers, learning scientists, designers, educators and education technologists. This interdisciplinarity approach has helped me broaden my horizons both with respect to my knowledge and the methods that I apply to solve research problems. I'm very lucky to work with experts in the field, like Justin Reich, who is a leading researcher in online learning and with an impressive vision of the entire educational landscape, and Yoon Jeon Kim, an expert in playful and game-based assessment methods. Working at TSL has opened new possibilities to develop projects that can have a high impact and I am deeply enjoying this learning process.
3.  How do you predict your research will impact the way teachers use technology in the classroom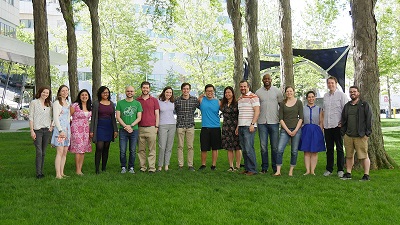 My hope is that current research in education technology can help envision the classrooms of the future where teachers will facilitate and improve learning through technology. Specific to my research, my visualization dashboards have already been used in the classroom, allowing teachers to track the progress of students in online learning. Some of my work, such as the conclusions of using gamification in education or findings on how to decrease cheating, can be used to improve instructional design in online learning. My work on algorithms and behavioral modeling can form the basis of new expert systems (e.g. recommender or early warning systems) which can be embedded in virtual learning environments.
4.    What do you think online education will look like in 2030?
Given the advances in online learning and education technology over the past decade, I predict the next one will focus on refining current approaches. Some areas in online education that I think are promising for the following years are: 1) More personalized online learning, where technology can help adapt learning environments to students' preferences and current knowledge 2) More interactive and multimodal learning facilitated by new technologies 3) More flexible, blended and scalable online education.
5.    What TSL projects are you looking forward to?
I am working across a number of projects within the lab and outside the lab. I will share a few projects that I'm particularly excited about. The first is one where we'll be conducting the first multi-platform MOOC study which combines data from multiple global MOOC providers in order to shed light on which patterns of MOOC participation are universal and which are context-dependent. In the second project, we are developing a learning game focused on geometry and dimensions. We incorporate a game-based assessment so students can have a playful experience while we conduct a "stealth" evaluation of their content knowledge and cognitive skills (link to project).