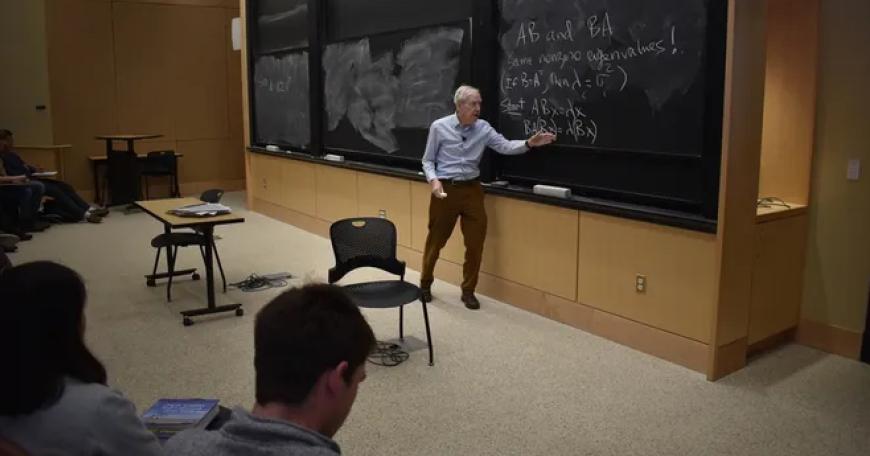 MIT students give legendary linear algebra professor standing ovation in last lecture
A viral video showing students at the Massachusetts Institute of Technology clapping for a math professor during his last lecture has social media in a stir, for good reasons, of course.
Gilbert Strang has been a professor in MIT's math department for 61 years and has been part of the MIT community for 66 years, a spokesperson for the institution told USA TODAY. 
He taught his last class on May 15, according to documentarians at the university.
In the heartwarming video that has everyone talking this week, a sea of students stand and clap for the professor, who attended MIT during his undergraduate studies.
Strang released a statement in the comment section of his last lecture on Youtube and said hearing about his impact on students almost made him reconsider retirement. It's time to move on though, he said.
"Teaching has been a wonderful life," he wrote. "I am so grateful to everyone who likes linear algebra and sees its importance. So many universities (and even high schools) now appreciate how beautiful it is and how valuable it is. That movement will continue because it is right."...