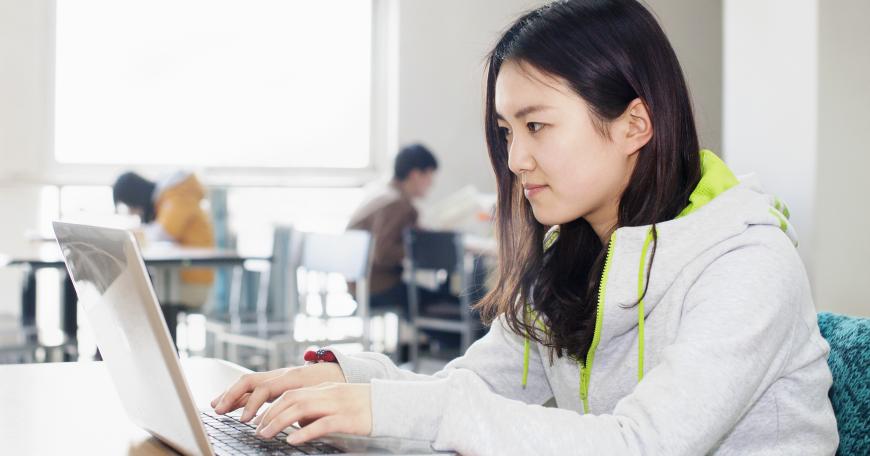 MIT_BLOSSOMS and Peking University Team up to Offer STEM Education to At-Home Students
MIT_BLOSSOMS and Peking University's Graduate School of Education have teamed up to offer 32 Mandarin-language interactive STEM video lessons to high school students and educators in China who are at home these days and eager to learn.  
The videos can be accessed via WeChat, a popular messaging app in China. These open source videos are interactive lessons designed to foster critical thinking skills. Students start with a brief video, and then the narrator (a teacher) challenges them with a question, a puzzle, or a situation that requires their attention. Students then pause the video and work on the challenge before resuming the video for an explanation of the answer and further challenges.
For instance, in "How do Mosquitoes Fly in the Rain?" students learn to calculate the impact forces of raindrops on flying mosquitoes. They gain understanding of Newton's Laws and the utility of making approximations. In "Taking Walks, Delivering Mail: An Introduction to Graph Theory," students learn through fun, puzzle-like problems.
MIT_BLOSSOMS is a 12-year-old international program housed at MIT that offers open source interactive STEM video lessons for high school teachers and their classes. China is one of ten country partners of MIT_BLOSSOMS, collaborating over the years via both Peking University (PKU) and Tsinghua University. 
"Early, we downloaded videos from BLOSSOMS. With the help of my incredible colleagues, we've successfully established the special China-based web of BLOSSOMS lessons. Then we published the news in our WeChat official account, and telephoned 308 Chinese high schools that we are cooperating with. It attracted over 2000 clicks in just one day," according to an enthusiastic correspondence from PKU collaborators.
Working together, Professor Qin Chunhua – Research Professor in Education Policy and Management Department in the Peking University Graduate School of Education, and the Director of the Institute of Examination Research – and by Professor Richard C. Larson --  Principal Investigator of MIT_BLOSSOMS, Mitsui Professor, Post-Tenure, Institute for Data, Systems, and Society, at MIT – coordinated the re-release of this content for students that are affected by the CONAVID-19 outbreak in China and elsewhere.
Prof. Dick Larson encourages students to email him for feedback and to share their experience at: rclarson@mit.edu