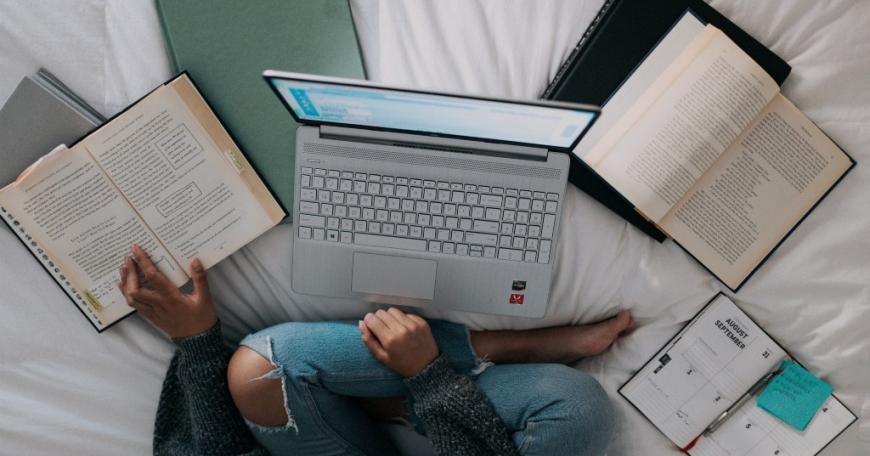 Transforming how we learn and work
Four books by MIT Open Learning community members
The mission of MIT Open Learning is to transform teaching and learning around the globe through the innovative use of digital technologies. Our community members write about the latest learning science and cutting edge ways to adapt to the evolving workforce landscape. We've put together a list of the latest books that will help guide lifelong learners from the classroom to the workforce.
"Grasp: The Science Transforming How We Learn" (Doubleday, 2021)
By Sanjay Sarma, vice president for Open Learning, and Luke Yoquinto, research associate in the MIT Center for Transportation and Logistics
Sarma and Yoquinto summarize the history of pedagogy and offer a vision for a different future, asking important questions about the efficacy of exams, the notion of innate ability, and new scholarship on how learners understand, absorb, and utilize information and skills. They argue for a more accessible, flexible, and engaging learning ecosystem.
"The New Enlightenment and the Fight to Free Knowledge" (Seven Stories Press, 2021)
By Peter B. Kaufman, project manager for resource development and strategic initiatives in Open Learning
How do we create a universe of truthful and verifiable information, available to everyone? In this book, Kaufman describes the powerful forces that have purposely damaged our efforts to share knowledge widely and freely, drawing up a progressive agenda for how today's free thinkers can band together to fight them — and win.
"Workforce Education: A New Roadmap" (MIT Press, 2021)
By William Bonvillian, senior director for special projects at MIT Open Learning, and Sanjay Sarma, vice president for Open Learning
Bonvillian and Sarma offer a roadmap for rebuilding America's working class. They argue that we need to train more workers more quickly, and they describe innovative methods of workforce education that are being developed across the country.
"Shaping the Future of Work: A Handbook for Action and a New Social Contract" (Routledge, 2020)
By Tom Kochan, the George Maverick Bunker Professor of Management,
and Lee Dyer
This book provides a clear roadmap for the roles workers and leaders in business, labor, education, and government must play in building a new social contract for all to prosper. It is a call to action for a collaborative effort to develop both high-quality jobs and strong, successful businesses while overcoming the deep social and economic divisions that are all too apparent in society today.
---
Transforming how we learn and work was originally published in MIT Open Learning on Medium, where people are continuing the conversation by highlighting and responding to this story.