DIGITAL LEARNING IN EDUCATION @ MIT
News from Residential Education at ODL: Vol. 2, Issue 2, December 2017.
---
In this issue:
---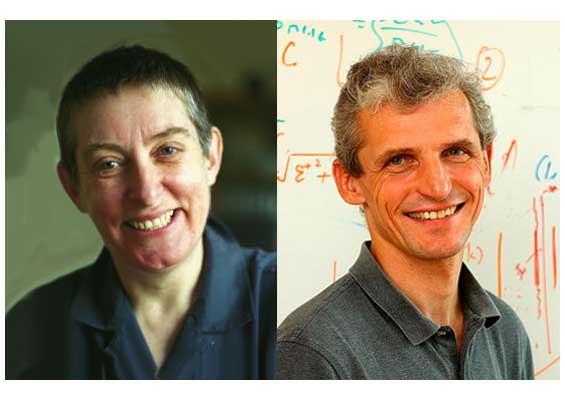 xTalk with Faculty Innovators Lorna Gibson & Wolfgang Ketterle
Mon, Dec 18, 3-4:15, rm 4-163
Lorna Gibson and Wolfgang Ketterle use the flipped (aka activated) classroom as a vehicle for stimulating learning and engaging students.
Prof. Ketterle's students watch the video lectures from his MOOC before class. This changes the dynamics in his classroom and allows him to engage in a series of surprisingly deep and interactive conversations with his students.
When Prof. Gibson flips her class and uses the online p-sets, the p-sets are more in sync with the lectures. Students watch the videos, attend a face-to-face recitation with Gibson, do written and online problems, receive immediate feedback on the online portion, and take a quiz -- all within nine days.
Moderated by Dean for Digital Learning Krishna Krishna Rajagopal, this xTalk offers an opportunity to hear from Ketterle and Gibson on the challenges and opportunities of a flipped classroom.
---

Save the Date: Festival of Learning, Jan 29, 2018
The Festival will feature:
MIT faculty presenting on inventive, new ways to teach using digital tools.
Carl Wieman, physicist and science educator, discussing his recent book with evidence-based research on innovations in STEM education. 
The Learning Expo: a forum for faculty and students to demonstrate projects and initiatives.
A community lunch open to MIT community.
All events free, but require registration (which will open in early January). Check back for more information.
---
MITx Ginkgo Upgrade in Late December
Ginkgo, EdX's most recent release, is slated for MITx upgrade in late December. Ginkgo will eliminate steps in course creation, add new features to the platform, and make assessment scoring more flexible. Ginkgo brings improvements for both users and course creators:
The course page will list all sections and subsections at once. Replacing the course outline sidebar, this new page will include breadcrumb navigation so learners can, from any course page, return to the course outline. This will support better focus on content consumption and progression through the course.
Re-scoring. Grading parameters for drag & drop problems will be expanded to include re-scoring. When the range of correct responses is expanded, the course team can re-score students' submissions to reflect the change in grading criteria, even for submitted responses.
The Show Results setting will allow course teams to hide problem results from learners, including both whether the learner answered the problem correctly and the learner's score, either temporarily or permanently. Course teams can hide exam scores until the exam due date and administer surveys without revealing responses.
Course components will be easier to move throughout the course site.
Streamlined course creation. The upgrade will move Studio to the LMS server, thus eliminating a step for course teams that use Studio. There will no longer be an export to Git step in order to update a course's LMS site. Instead, the LMS site will update automatically when the content is published in Studio.
Learn more about the Ginkgo upgrade. Contact the MITx Educational Technologists with specific questions.
---

Residential Education Gold Sponsor for 6.148
During IAP, Residential Education will play a key role in 6.148, a for-credit web development course which includes a hackathon competition. As a Gold Sponsor, Residential will update participants on ODL's initiatives and resources, as well as communicate the broader principles upon which good ed tech products are built. In addition, Asad Butt, from Learn Launch a Boston-based accelerator for ed tech startups, will speak about ideation and the creative process.
---
News from Residential Education at ODL: Vol. 2, Issue 2, December 2017. To suggest article topics, ask questions, or subscribe to this newsletter, please email res-ed-newsletter@mit.edu.