News from Residential Education at Open Learning: Vol. 4, Issue 3, Aug. 18, 2020.
---
In this issue:
---
Resources for Remote Teaching this Fall
Resources for Remote Teaching this Fall Residential Education and the Teaching and Learning Lab have generated a rich set of resources, materials, and trainings to support faculty preparing for remote teaching this fall. These materials were developed with the Emergency Academic Regulations and Policies in mind and are grounded in the Science of Remote Learning. Key resources include information and support focused on:
Tips for designing Fall 2020 courses
Trainings (link requires canvas account) for teaching remotely including:

Explain Everything collaborative whiteboard
Creating community with a remote class

Building a dynamic learning environment with the Canvas learning management platform
Facilitating synchronous sessions with Zoom
Recording short videos with Lightboard studio
Using Panopto to quickly generate, edit, and enhance videos
Lecturing in classrooms with automatic lecture capture
Browsing and using an array of digital tools in MIT Open
---
Teaching With Digital Technology Award Winners
This year's Teaching with Digital Technology Awards honored 31 instructors for digital teaching excellence in extraordinary circumstances.
The student nominated awards, sponsored by MIT Open Learning and the Office of the Vice Chancellor, garnered an overwhelming response, with students especially recognizing faculty who responded to the challenges of remote teaching with creativity, ingenuity, and compassion.
Learn more about the awardees
View the video featuring their innovations and accomplishments.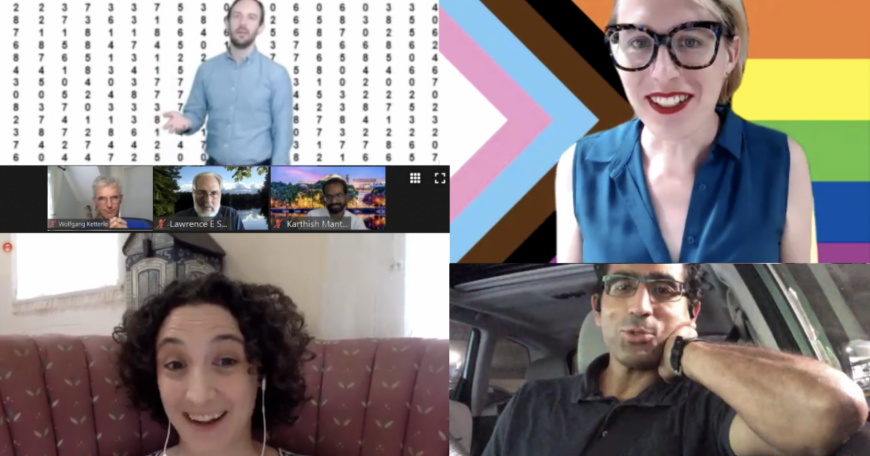 ---
Residential Innovations in Remote Teaching
With the Fall semester approaching, Open Learning's collection of Residential Digital Innovations offers a wealth of information for discovering innovative ways to teach at MIT, with a new section devoted to teaching remotely. Also searchable by department or tool/strategy, the RDI collection offers detailed information on discipline-specific teaching innovations at MIT.
---
Canvas by the Numbers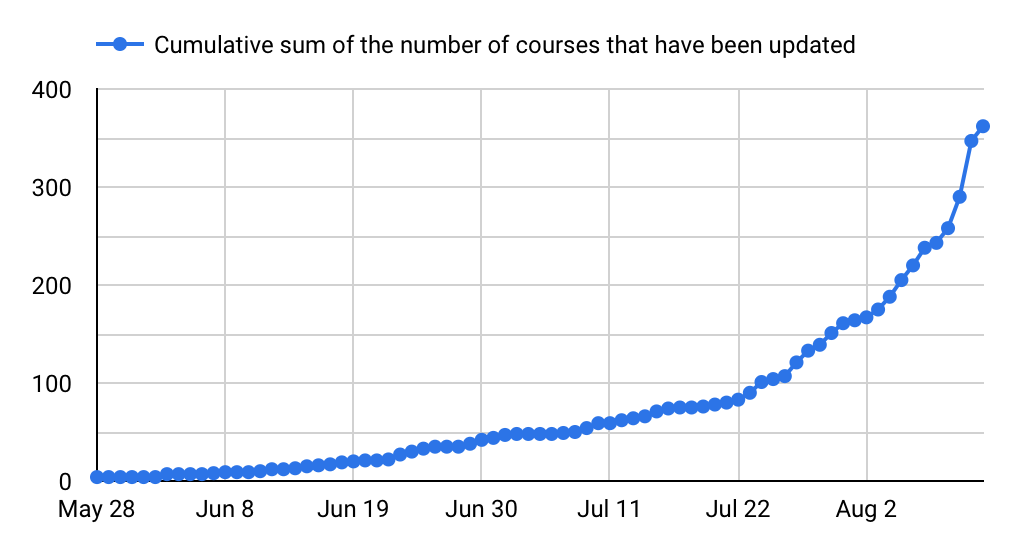 367 courses migrated as of August 17, 2020.
---
MITx by the Numbers
Total Active Enrollment
Number of Courses