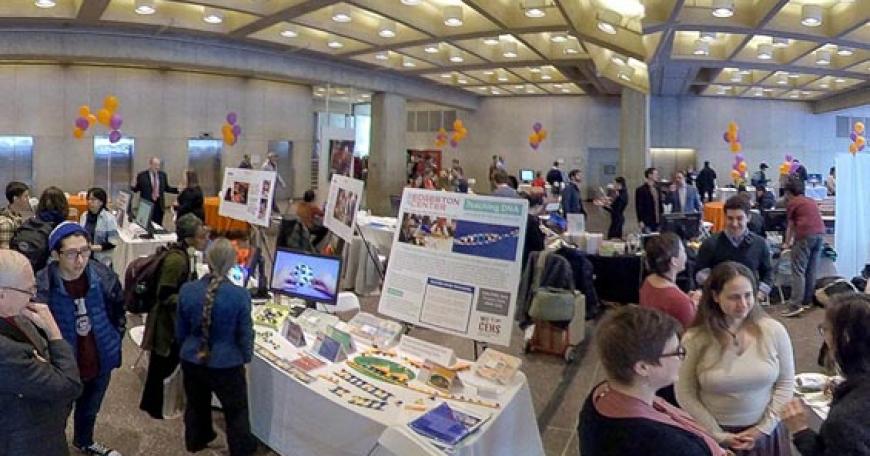 5 Amazing Initiatives You May Have Missed at the Learning Expo
Before diving into the spring semester, MIT faculty, students, and staff had the chance to explore a host of innovative and non-traditional approaches to learning at MIT. The annual Festival of Learning offers a full day of programming devoted to the future of education, including a "Learning Expo", featuring 26 MIT initiatives presenting a rich arrays of approaches to learning in and outside of the Institute. After setting up tables in lobbies 10 and 13, the groups — ranging from MIT touchstones like MIT Press and the MIT Museum, to student-led organizations focused on tutoring elementary school students, and labs designing affordable, modular medical laboratory equipment — had a chance to share their ideas with the MIT community.
Check out the videos, descriptions and photos below for some highlights from the Expo, featuring interviews with representatives of the initiatives.
MIT Beaverworks Summer Institute: This summer program is a four-week series of workshop-style courses for high school seniors, focused on STEM. At the Learning Expo, Beaverworks presented a miniature autonomous vehicle that participants had built.
ESP Educational Studies Program: For over forty years, these MIT students provide learning opportunities to student in the larger Boston area . Some beneficiaries of ESP have come to MIT as students, and several have become ESP teachers themselves.
"We're a student group that runs education programs for local high schoolers and middle school kids. This spring we're offering Spark [with a variety of classes, from urban orienteering to mathematics to Chinese brush painting!] and HSSP [held over multiple weekends with a more academic focus]"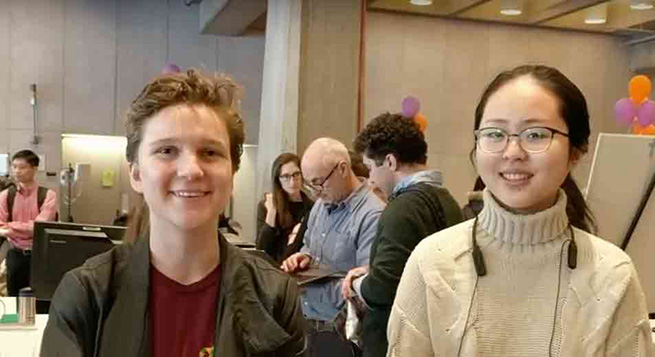 MIT Museum: This MIT institution runs educational workshops and public programs, open to all.
Little Devices Lab: Focused on designing and imagining DIY health technologies, this lab seeks to address global issues and affordability in medicine, radically democratizing the tools of medical creation. The lab builds low cost, low tech medical devices to make available to clinics all over the world.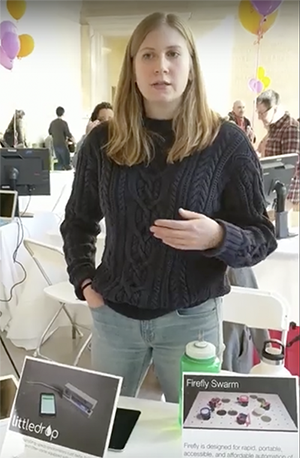 Science of Learning: EEG Demo What does learning look like in the brain? Expo visitors were given the opportuniy to don a VR headset and observe their own brain waves.
Visit the Festival page to learn more about other events. 

   Amelia Taylor-Hochberg, MCP '19