Festival of Learning 2017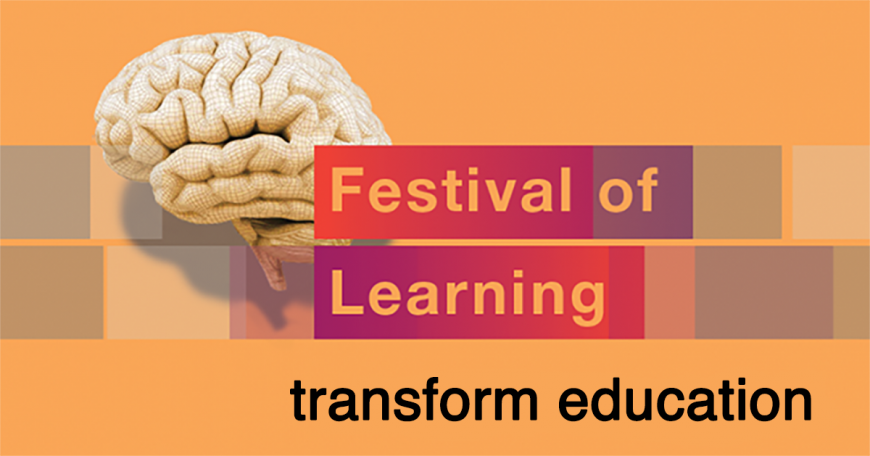 The event is in the past.
The festival was a two-day celebration of learning featuring national thought-leaders, Satya Nitta from IBM Watson and Andrew Sutherland of Quizlet.com. The faculty lightning round highlighted five MIT instructional innovators. A Learning Expo provided hands on activites to the MIT community, and a student hackathon engendered four new digital initiatives. Read more about the Festival in this MIT news article. #MITFOL17
Wednesday, Feb 1
Plenary


Teaching @ MIT Lightning Round with MIT faculty videos:


Learning Expo highlighting educational initiatives and projects throughout MIT. 


Keynote address by Andrew Sutherland of Quizlet.com: "Empowering Students and Teachers".
Student reflection on Sutherland's talk by MIT architecture major Effie Jia MIT '20.
Thursday, Feb 2
MICROTEACHING: practice teaching sessions with the Teaching & Learning Lab
This event was for members of the MIT community. Registration requests from others were evaluated on a case-by-case basis, as space permitted. Please email festival-learning-2017@mit.edu with questions.
Sponsored by MIT's Office of Digital Learning (ODL) and:

Festival Home Page  |  Festival 2022  |  Festival 2020 |  Festival 2019 |  Festival 2018