Festival of Learning 2019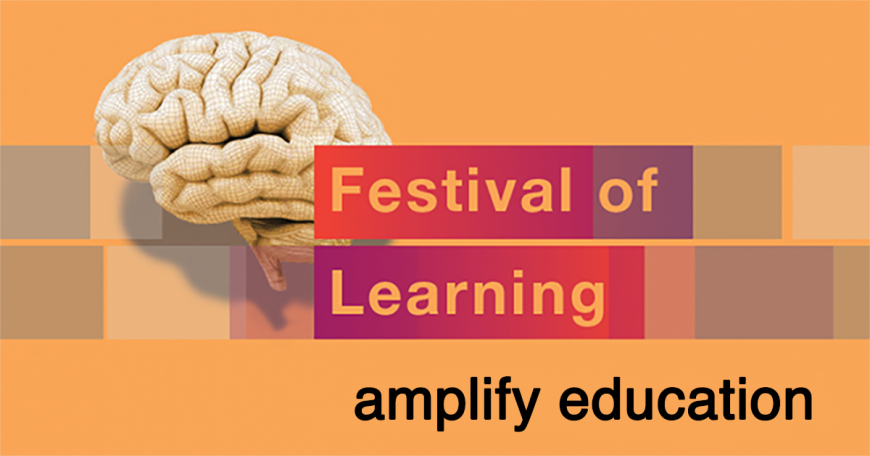 This event is in the past.
Read the MIT News article that summarizes highlights from this year's festival.
Festival 2019 featured immersive learning, futuristic experiences, and visions of education to come from thought leaders in pioneering initiatives. Attendees explored the frontiers of virtual learning with hands-on activities and learned about cutting edge initiatives at the Institute and beyond.
SCHEDULE
9:30-10:00 (10-250 Lobby) Continental Breakfast
10:00-11:00 (10-250) Keynote Address: Math For All: Building a Thinking Society (video, student reflection)
Po-Shen Loh, mathematician, Associate Professor Carnegie Mellon University, founder of Expii, coach of US International Math Olympiad Team
11:00-12:30 (10-250) Panel: Virtual Experience, Real Liberation: Technologies for Education and the Arts (video, student reflection)
Extended Reality (XR) Technologies for Social Empowerment and Learning: 
D. Fox Harrell, Professor of Digital Media and Artificial Intelligence, MIT; Director of the MIT Center for Advanced Virtuality
Using Immersive Virtual Environments to Combat Implicit Bias and Stereotype Threat​: 
Tabitha Peck, Professor of Mathematics and Computer Science, Davidson College; Associate Editor, Presence: Teleoperators and Virtual Environments
Bringing the Joy of Music Making to Non-Musicians: 
Eran Egozy​, Professor of the Practice in Music Technology, MIT; Co-founder Harmonix; Clarinetist with Radius Ensemble
12:30-2:00 (Lobbies 10 & 13) Learning Expo. Engage with thirty MIT initiatives from throughout the Institute. Lunch provided.
2:00 Workshops
Applying Learning Sciences to Instruction: An Introductory Workshop with Aaron Kessler, Senior Learning Scientist, MIT (2:00-4:00; room 1-190)
Experiential Learning at MIT: What's Our Future? A Hands-on Brainstorming Session with Kate Trimble, Senior Associate Dean, Director OEL, MIT (2:00-3:30; room 36-156)
An Introduction to Body-Ownership Illusions with Tabitha Peck, Professor of Mathematics and Computer Science, Davidson College (2:00-3:00; 66-168)
The Festival of Learning was for members of the MIT community and was a partnership between MIT OpenLearning (OL) and the Office of the Vice Chancellor.
Festival Home Page   |  Festival 2022  |  Festival 2020  |  Festival 2018  |  Festival 2017