Festival of Learning 2022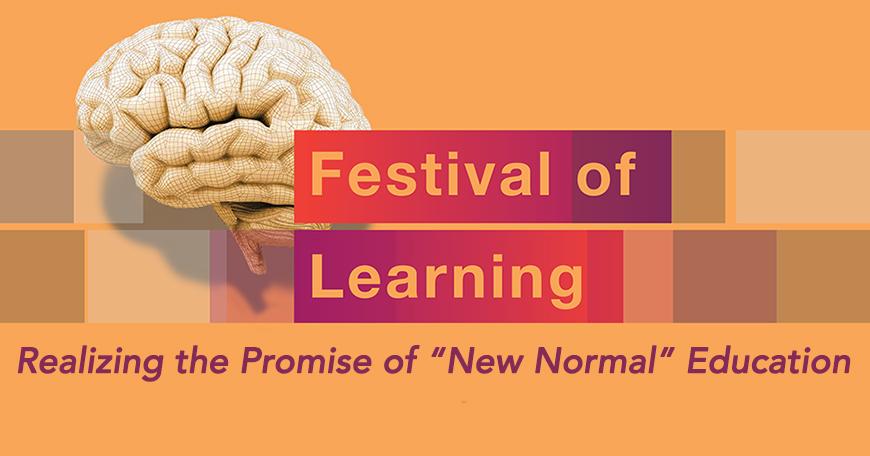 This event is in the past
Realizing the Promise of "New Normal" Education
This year's festival featured two panels of MIT instructors sharing their experiences and successes with teaching and learning in the face of transformative world events, hybrid teaching, and an increasingly diverse student population.
The 2022 Festival was virtual.
 
Agenda
9:45-10:00 Welcome & Opening Remarks
MIT Chancellor Melissa Nobles
Acting VP of Open Learning Krishna Rajagopal
10:00-11:00 Panel 1: Tools and Techniques for Instruction (video)
Moderator: Aaron Kessler
Panelists: Mauricio Karchmer (6.006)
Emma Teng (21G.042)
Martin Bazant & Joey Gu (10.50)
11:00-12:00 Panel 2: Inclusive Instruction Practices (video)
Moderators: Janet Rankin & Ruthann Thomas (blog post of Dr. Thomas's post-panel reflections)
Panelists: Peter Dourmashkin (8.01)
Arathi Mehrotra (15.280)
Canan Dagdeviren (MAS.810)
A free event for the MIT community, the Festival of Learning was co-sponsored by MIT Open Learning and the Office of the Vice Chancellor.  Questions? festival-learning@mit.edu. 
Festival Home Page |  Festival 2020  |  Festival 2019 |  Festival 2018 |  Festival 2017